You can spend coins to purchase features for your clan(s). Your purchase unlocks the feature for the entire clan.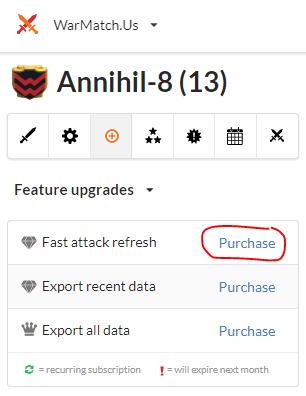 How do I know if a feature is already purchased?
You can look at the clan features tab. If there is a check mark and , the feature is funded and reoccuring. Pay attention to as that means a feature will expire the next month.
How do I cancel a purchase?
You can click on the current month to cancel your purchase for upcoming months.
I switched clans, can I move my purchase to another clan?
No, we don't currently support moving a purchase to another clan. You need to cancel your purchase and then puchase on the new clan at the beginning of the month.